Competency & Credentialing Institute Names New CEO to Drive Future Growth and Innovation
Melissa Nosik,
Ph.D., BCBA-D, ICE-CCP, SHRM-SCP, appointed

as the new Chief Executive Officer effective March 27, 2023.
---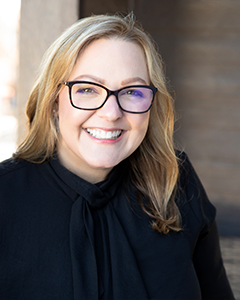 The Board of Directors for the Competency & Credentialing Institute, the leader in perioperative certification, is delighted to announce the joining of Melissa Nosik, Ph.D., BCBA-D, ICE-CCP, SHRM-SCP, as the new Chief Executive Officer effective March 27, 2023. Nosik has been previously working as Deputy Chief Executive Officer for the Behavior Analyst Certification Board and has more than nine years of experience related to handling the operations and growth of specialized certification organizations.

While working at the Behavior Analyst Certification Board, Nosik executed contracts with certification examination vendors which led to significant cost savings, organized remote access for behavior technicians in vital healthcare positions, and grew the organization's capacity to meet increased demand.

"I could not be more grateful to accept the position as CEO to this well-established and well-respected organization that consists of an extremely talented team and long history of dedicated perioperative nurses, and strategic partners," says Nosik. "My goal in leading CCI is to build on the achievements of the past 44 years. CCI will not only maintain its high level of standards in perioperative nursing certification and professional development but will continue to expand upon their current impact in the field."

Nosik holds her Ph.D. in Behavior Analysis from the University of Nevada, Reno, and is a Board Certified Behavior Analyst at the Doctoral level, is a Certified Credentialing Professional with her ICE-CCP and an SHRM Senior Certified Professional. Nosik serves as the Program Chair of the Innovations in Testing Convention through the Association of Test Publishers (ATP), on the convention program committee for the Institute for Credentialing Excellence (ICE), and as an advisory board member for several organizations.

"Melissa is the right new leader for CCI, her extensive background in specialized certification and incredible passion and energy make her the right choice," said Elaine Geroski, President of the Board of Directors for CCI. "I am looking forward to working with Melissa in driving CCI to its next level of growth and perioperative nursing excellence through certification and education."

CCI recognizes the importance of adapting to the impacts of the COVID-19 pandemic and the current shortages being experienced throughout the healthcare industry. We are confident that under her leadership, Nosik will bring a new direction to our organization and provide the essential leadership we need to navigate these challenges.

---
Media Contact
Melissa McKewen
303-368-6741
mmckewen@cc-institute.org