CEO of CCI Announces Retirement
Dr. James X. Stobinski, Ph.D., RN, CNOR, CNAMB, CSSM(E), CEO of CCI has announced his retirement anticipated for February 2023.
---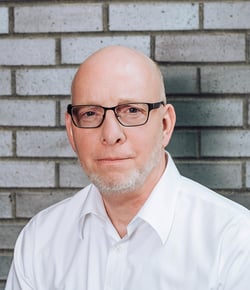 After six years, James Stobinski, CEO of the Competency and Credentialing Institute (CCI), announced his retirement, anticipated on February 23, 2023. Stobinski joined CCI in 2011, and his passion, knowledge, and drive for excellence led to the development of the CFPN credential, an innovative and complex credential designed to target and support early career nurses in the perioperative setting, as well as the formation of the CCI Research Foundation, the largest funder of perioperative nursing research in the world.
Before coming to CCI, Stobinski had a long and productive military career. With 35 years of perioperative nursing experience, his achievements include earning his Ph.D. in International Health Research from Touro University International in June of 2011 for a study of competency and skill acquisition in perioperative nurses and earning the Association of periOperative Registered Nurses (AORN) Award for Excellence in Perioperative Nursing management for his work at the Naval Medical Center in San Diego.
"I am grateful for the opportunity I have had to serve with CCI for the past eleven years," said Stobinski. "The dedication and commitment of the board of directors, staff, and volunteers at CCI to make a difference in the perioperative community and increase not only certification for nursing but improved outcomes for their patients is truly inspiring. We have created positive change in the field, and while my time with CCI will end in February, I look forward to seeing the full impact of CCI's work in the years ahead."
Under his leadership, the Competency and Credentialling Institute (CCI) added three credentials, seven microcredentials, two Certificate of Mastery programs, and received accreditation for four of the six CCI credentials, all with the primary goal of ensuring competency in the perioperative nursing community. The organization has been fortunate to have a leader in this role who is passionate about the mission, its employees, and the nurses CCI serves.
"Jim started with CCI as the Director of Credentialing and Education in 2011. As CEO since 2017, Jim has kept CCI at the forefront of perioperative specialty certification and nurse education. The board is grateful for Jim's years of leadership and service. The CCI Board of Directors honors his contributions to perioperative excellence and nursing as a whole," stated Elaine Geroski, President of the Board for CCI, "CCI is committed to delivering a seamless leadership transition as we begin a comprehensive nationwide search for the CEO position."

The Competency & Credentialing Institute (CCI) has been the leader in perioperative certification for more than 40 years, currently certifying over 40,000 nurses internationally. An industry leader in nursing competency assessment, CCI is the credentialing body for the Certified Perioperative Nurse (CNOR®), Certified Surgical Services Manager (CSSM®), Certified Perioperative CNS (CNS-CP®), Certified Ambulatory Surgery Nurse (CNAMB®), Certified Foundational Perioperative Nurse (CFPN®), and Nursing Professional Development Advanced - Board Certified (NPDA-BC®) credentials.
---
Media Contact
Melissa McKewen
303-368-6741
mmckewen@cc-institute.org